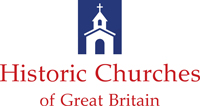 Documenting every historic church in Great Britain
Search:
| | |
| --- | --- |
| Ordnance Survey Grid Ref | SJ808122 |
| Listed | Grade I |
| Historic England Registration | 1039272 |
| Tower | Yes |
| Post Code | no details |
| Machine Tag | HCofGB:id=14893 |
Church Links

Official Website no details
Facebook no details
Twitter no details


Church of England Website no details

External Links
Wikipedia Page
Link
Wikidata Entry
no details
Wikimedia Category
no details
Find a Grave
no details
The tower, chancel and the south arcade date from the 14th and 15th centuries, but the rest of the church was designed by G. E. Street in Early English style, and built between 1856 and 1859. Dormer windows were added to the south side of the church in 1876. Most of the fittings and furniture were designed by Street. The stained glass is by Wailes, by Burlison and Grylls, and by Hardman.
This article uses material from the Wikipedia article
"Grade I listed churches in Staffordshire"
, which is released under the
Creative Commons Attribution-Share-Alike License 3.0
.