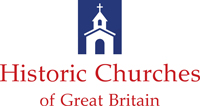 Documenting every historic church in Great Britain
Search:
| | |
| --- | --- |
| Ordnance Survey Grid Ref | TL304446 |
| Listed | Grade II* |
| Historic England Registration | 1128297 |
| Tower | unknown |
| Post Code | no details |
| Machine Tag | HCofGB:id=6108 |
Church Links

Official Website no details
Facebook no details
Twitter no details


Church of England Website no details

External Links

Wikipedia Page no details
Wikidata Entry no details
Wikimedia Category no details

Find a Grave no details

The parish church has been dedicated to St Michael (now St Michael and All Angels) since at least the 13th century and consists of a chancel, nave with south porch and north vestry, and west tower. The present building dates from the 14th century, though the chancel was reconstructed in 1875. The three-stage tower is 15th century, but traces of Romanesque carving from an earlier building can still be seen.
This article uses material from the Wikipedia article
"Abington Pigotts"
, which is released under the
Creative Commons Attribution-Share-Alike License 3.0
.