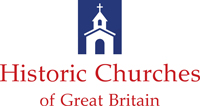 Documenting every historic church in Great Britain
Search:
| | |
| --- | --- |
| Ordnance Survey Grid Ref | ST604326 |
| Listed | Grade I |
| Historic England Registration | 1056264 |
| Tower | Yes |
| Post Code | BA7 7PN |
| Machine Tag | HCofGB:id=4954 |
Church Links

Official Website no details
Facebook no details
Twitter no details


Church of England Website no details

External Links
Wikipedia Page
Link
Wikidata Entry
no details
Wikimedia Category
no details
Find a Grave
no details
Mostly 15th Century church but with evidence of 19th Century restoration. The pulpit is Jacobean with some of the bench ends being 16th Century. Medieval Stained glass in the north windows and the tower contains an 18th century bell made by a prominent west country bell founders the Bilbie family.