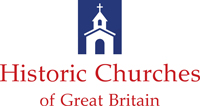 Documenting every historic church in Great Britain
Search:
Photo credit:
Keltek Trust
| | |
| --- | --- |
| Ordnance Survey Grid Ref | |
| Tower | Spire |
| Post Code | NG5 6JD |
| Machine Tag | HCofGB:id=26301 |
Church Links

Official Website no details
Facebook no details
Twitter no details


Church of England Website no details

External Links

Wikipedia Page no details
Wikidata Entry no details
Wikimedia Category no details

Find a Grave no details

Designed by J.L. Pearson and opened in 1896, this church has been described as a magnificent example of Neo-Gothic in the Decorated style. Inside you will find a carved reredos of the Last Supper, Italian marble mosaics and wonderful stained glass windows.