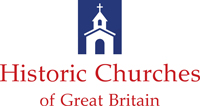 Documenting every historic church in Great Britain
Search:
| | |
| --- | --- |
| Ordnance Survey Grid Ref | TF698188 |
| Listed | Grade II* |
| Historic England Registration | 1077644 |
| Tower | Yes |
| Post Code | PE32 1LN |
| Machine Tag | HCofGB:id=25132 |
Church Links
Official Website
http://ggmbenefice.uk
Facebook
no details
Twitter
no details
Church of England Website
no details
External Links
Wikipedia Page
no details
Wikidata Entry
no details
Wikimedia Category
no details
Find a Grave
Link
This flint and stone built church dates from the 1300's, though was restored in the Victoria era. Known locally as 'The Church in the Fields' as the church now stands on it own, the close local inhabitants succumbing to the Black Death. The East Window shows the Good Shepherd. The font dates from the 14th Century.