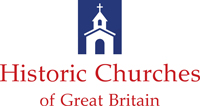 Documenting every historic church in Great Britain
Search:
| | |
| --- | --- |
| Ordnance Survey Grid Ref | SW402355 |
| Listed | Not Listed |
| Historic England Registration | no details |
| Tower | Yes |
| Post Code | no details |
| Machine Tag | HCofGB:id=21724 |
Church Links

Official Website no details
Facebook no details
Twitter no details


Church of England Website no details

External Links

Wikipedia Page no details
Wikidata Entry no details
Wikimedia Category no details

Find a Grave no details

Overhead telephone cables can be the bane of a church photographers life, as can be seen on the above photograph. Pleasant church just off the main road but very restrictive parking. Visited by many a Swede as this church is dedicated to St Bridget, a Swedish saint.