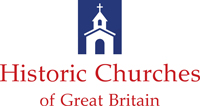 Documenting every historic church in Great Britain
Search:
| | |
| --- | --- |
| Ordnance Survey Grid Ref | SP164349 |
| Listed | Grade II* |
| Historic England Registration | 1153981 |
| Tower | Yes |
| Post Code | no details |
| Machine Tag | HCofGB:id=11417 |
Church Links

Official Website no details
Facebook no details
Twitter no details


Church of England Website no details

External Links

Wikipedia Page no details
Wikidata Entry no details
Wikimedia Category no details

Find a Grave no details

Built in about 1180. The chancel is of three bays but only one of the six Norman lancet windows, that at the east end of the north wall, survives unaltered. At the end of the 13th century a two-storey extension was added on the north side of the chancel. The upper floor is a chantry chapel and the lower is a vestry. In about 1310 the east window of the chancel was inserted and at least two of the windows in the south wall of the chancel were enlarged in the Decorated Gothic style. At the end of the 14th century the north aisle was added, linked with the nave by an arcade of four bays. The large Perpendicular Gothic window in the middle of the south wall of the chancel was inserted in the 15th century, replacing the Norman original.
The south porch was added in 1630, the clerestory was added to the nave in 1636 and the north arcade was probably rebuilt in the same century. The bell tower was built in 1725, probably replacing an earlier one. The west gallery was inserted in 1735. The church was restored and the north porch added in 1871. By 1854 the tower had a ring of six bells, of which the two oldest were cast in 1638 and the remainder in 1679, 1683, 1729 and 1854. Since then the bells have been increased to a ring of eight. The parish is now part of a single benefice with the parishes of Bourton-on-the-Hill and Paxford.
The church is utilized as St Mary's Roman Catholic church of the Father Brown television series and the vicarage transformed into presbytery for Father Brown's residence.
This article uses material from the Wikipedia article
"Blockley"
, which is released under the
Creative Commons Attribution-Share-Alike License 3.0
.