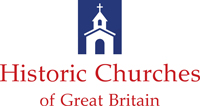 Documenting every historic church in Great Britain
Search:
Photo credit:
Peter Olding
| | |
| --- | --- |
| Ordnance Survey Grid Ref | SP026549 |
| Listed | Grade I |
| Historic England Registration | 1350229 |
| Tower | Yes |
| Post Code | no details |
| Machine Tag | HCofGB:id=11228 |
Church Links

Official Website no details
Facebook no details
Twitter no details


Church of England Website no details

External Links

Wikipedia Page no details
Wikidata Entry no details
Wikimedia Category no details

Find a Grave no details

The oldest part of this church is the now blocked north doorway which is c1200. The north transept is 14th century, whilst the tower is late 14th century. The chancel was rebuilt in the 14th century. The south doorway is 15th century.