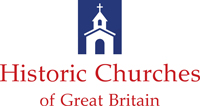 Documenting every historic church in Great Britain
Search:
| | |
| --- | --- |
| Ordnance Survey Grid Ref | SK736710 |
| Listed | Grade I |
| Historic England Registration | 1224269 |
| Tower | Spire |
| Post Code | no details |
| Machine Tag | HCofGB:id=10365 |
Church Links

Official Website no details
Facebook no details
Twitter no details


Church of England Website no details

External Links
Wikipedia Page
Link
Wikidata Entry
no details
Wikimedia Category
no details
Find a Grave
no details
The church was built in the 12th century. The clerestory was added in 1374, and the chancel was rebuilt around 1495 by Gunthorpe. The chapel was restored and widened in the 18th century, and there was restoration work in 1811, 1879 and 1893. In the 1980s the church became part of a benefice which had the churches of West Markham and Weston. In February 2013 another two churches became part of the benefice, Marnham and Normanton on Trent.
This article uses material from the Wikipedia article
"St Nicholas"
, which is released under the
Creative Commons Attribution-Share-Alike License 3.0
.