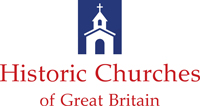 Documenting every historic church in Great Britain
Search:
---
Churches of Ayrshire-East
1 : Sorn Parish Church

Accessing Ordnance Survey Open Data, gave this site location data of over 22,000 places of worship. This was a good building block on which a lot of the data in this was is based. However, the huge task of processing this data e.g. adding name/dedication to the historic churches and rooting out and deleting the modern churches is still on going and we expect this will be for a couple of years to come. In the mean time we offer up this information in the hope that someone can provide names / dedications to the historic churches in this list. Information as to which are modern churches and therefore can be removed from this site is equally as important. Once all the data for a particular county has been sorted, then this page will be removed for that county.
We thank you for any help you can give us
---