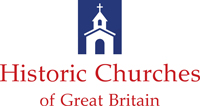 Documenting every historic church in Great Britain
Search:
| | |
| --- | --- |
| Ordnance Survey Grid Ref | TQ542074 |
| Listed | Grade I |
| Historic England Registration | 1353287 |
| Tower | Spire |
| Post Code | no details |
| Machine Tag | HCofGB:id=8300 |
Church Links

Official Website no details
Facebook no details
Twitter no details


Church of England Website no details

External Links

Wikipedia Page no details
Wikidata Entry no details
Wikimedia Category no details

Find a Grave no details

A chiefly Anglo-Saxon flint church with some Early English and Decorated Gothic additions, this building has a 15th-century king post roof and faint remnants of wall murals. By 1850, the building was so dilapidated that it closed for restoration until 1893. Roman brickwork and remains of an earlier wooden and wattle-and-daub church have also been found.
This article uses material from the Wikipedia article
"List of current places of worship in Wealden"
, which is released under the
Creative Commons Attribution-Share-Alike License 3.0
.