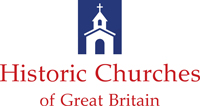 Documenting every historic church in Great Britain
Search:

Photo credit: Peter Olding
| | |
| --- | --- |
| Ordnance Survey Grid Ref | TQ521030 |
| Tower | Spire |
| Post Code | no details |
| Machine Tag | HCofGB:id=8285 |
Church Links

Official Website no details
Facebook no details
Twitter no details


Church of England Website no details

External Links

Wikipedia Page no details
Wikidata Entry no details
Wikimedia Category no details

Find a Grave no details

This large cruciform church, known as the "Cathedral of the Downs", dates from about 1360 and has been only minimally altered: the spire was restored in 1905. The flintwork is extremely finely crafted. The lancet windows vary between two Gothic stylesóDecorated and Perpendicular. Fittings include an Easter Sepulchre.
This article uses material from the Wikipedia article
"List of current places of worship in Wealden"
, which is released under the
Creative Commons Attribution-Share-Alike License 3.0
.