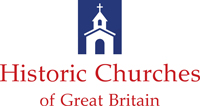 Documenting every historic church in Great Britain
Search:
| | |
| --- | --- |
| Ordnance Survey Grid Ref | SU717396 |
| Listed | Grade I |
| Historic England Registration | 1338903 |
| Tower | Spire |
| Post Code | no details |
| Machine Tag | HCofGB:id=21717 |
Church Links

Official Website no details
Facebook no details
Twitter no details


Church of England Website no details

External Links
Wikipedia Page
Link
Wikidata Entry
no details
Wikimedia Category
no details
Find a Grave
no details
Not far from the main Town Centre shopping and within walking distance of the towns railway station which boasts main line and a vintage steam and diesel service in the form of the Watercress Line stand this delightful church. Started some time after 1066 with a founding date of 1070, it has seen many alterations and expansions over the years. The oldest stonework in the church actually predates the church. The Anglo-Saxon font was discarded during a renovation in 1868 and ended up in Cirencester where it was bought back in 1934 for the grand sum of £10. The mill wheel it now stands on it a symbol of Alton's former paper industry.