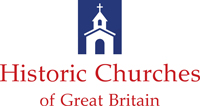 Documenting every historic church in Great Britain
Search:
| | |
| --- | --- |
| Ordnance Survey Grid Ref | |
| Listed | Grade II* |
| Historic England Registration | 1094964 |
| Tower | Yes |
| Post Code | no details |
| Machine Tag | HCofGB:id=21706 |
Church Links

Official Website no details
Facebook no details
Twitter no details


Church of England Website no details

External Links

Wikipedia Page no details
Wikidata Entry no details
Wikimedia Category no details

Find a Grave no details

There was a church listed on this site in the Domesday Book. That saxon church was replaced in the middle of the thirteenth century. Around the turn of the 18th century, with the roof in a very poor state and the discovery that if the roof was removed the walls would fall down. So a major rebuild had to be undertaken. This took from 1853 to 1855. The local Ringwood forest providing the wood for roof timbers.